Welcome Eddaliz Colón!

Alesco Advisors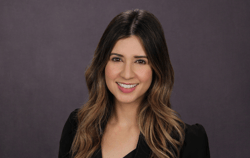 Eddaliz Colón is joining the Client Service Team at Alesco Advisors, as a Client Service Specialist. Prior to joining Alesco Advisors, Eddaliz was a Private Wealth Client Associate at Merrill Lynch.
Eddaliz and her husband live in Greece, NY with their two sons. In her spare time, she enjoys baking, reading, doing barre, and spending time with family and friends.
What drew you to Alesco?
"One of the things that drew me to Alesco is the work culture," says Eddaliz. "For me, this is one of the most important things that I value in the workplace. Alesco's purpose-driven culture really delivers on its mission and provides an environment where everyone feels valued."
Welcome to the team, Eddaliz!